SLIDE 5-point 3" Sport Safety Belts, black.
Sports belts from the renowned manufacturer of Slide motorsport accessories.
Strong and solid 5 mounting points were also used, which ensures stability and protection of the user against body injuries in the event of a collision or sudden braking of the car.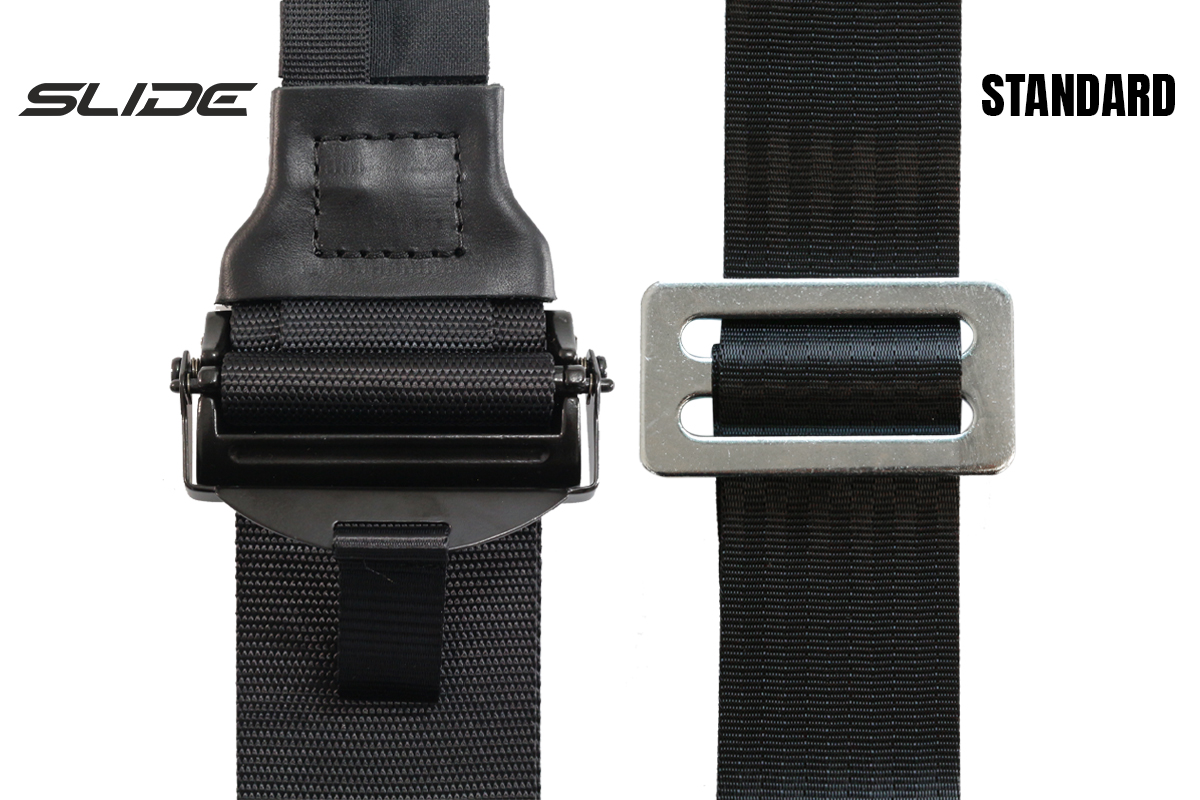 The new series of Slide sports belts also has a light buckle attached to the right hip belt, allowing the belts to be unfastened with a single pull of the lever. Thanks to this, you can free yourself quickly and efficiently in difficult and dangerous situations.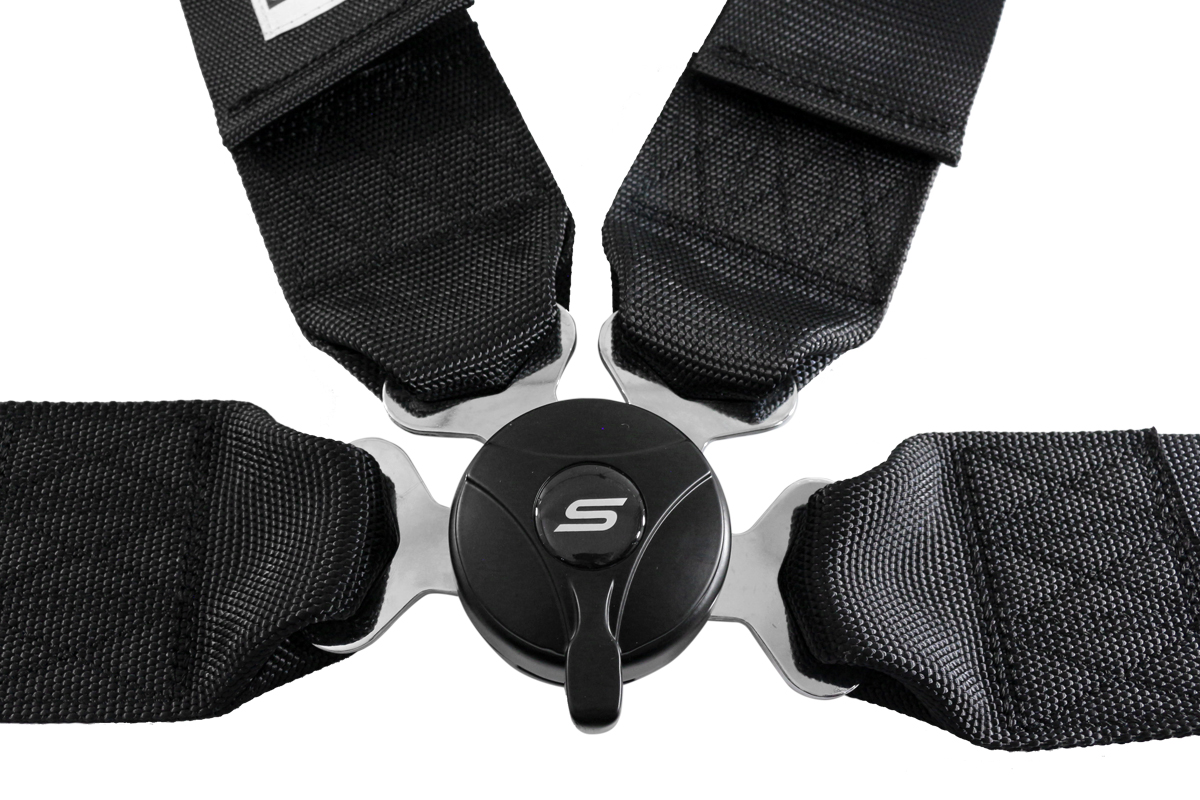 The 3" wide hip and shoulder belt has sewn-in snap hooks with attached eyebolts.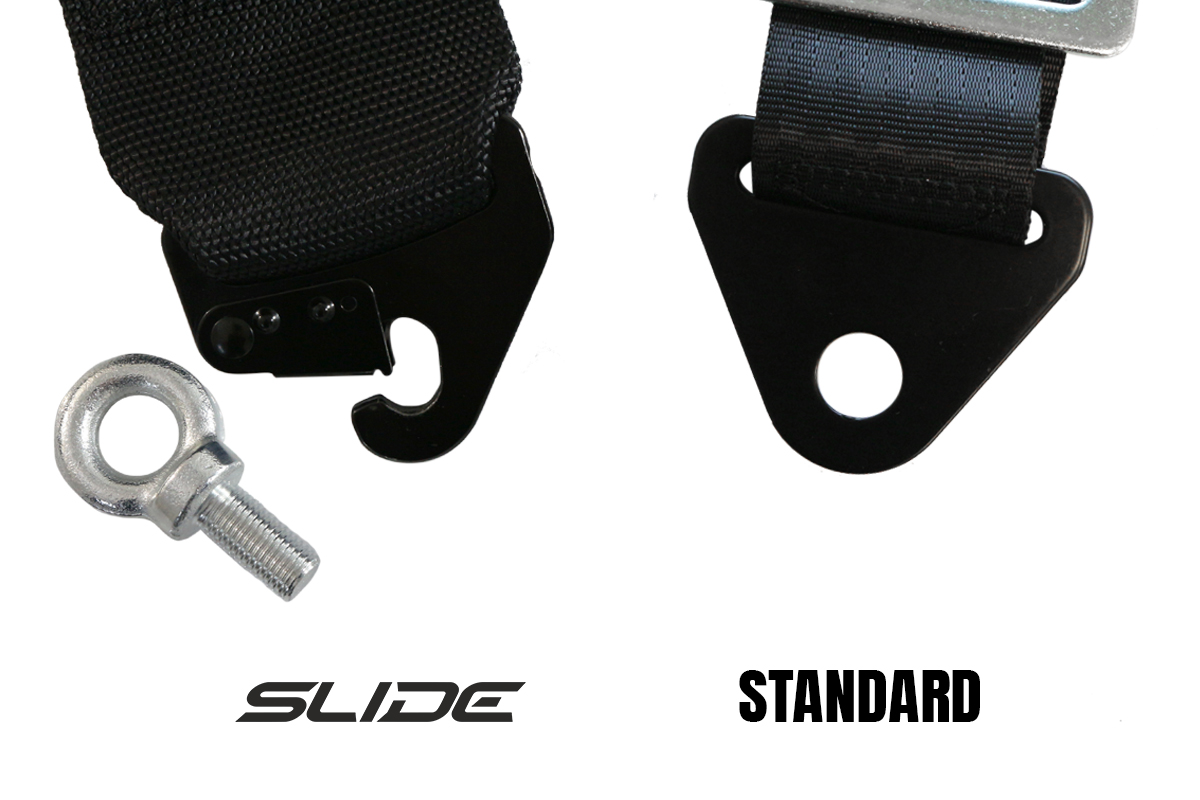 Slide sports belts are perfect for sports cars and after tuning.
Dimensions (all lengths are maximum length adjustment):
Shoulder strap, fixing to the regulator: 130cm
Shoulder strap, buckle adjuster: 35cm
Hip belt, fixing to the regulator: 70cm
Hip belt, buckle adjuster: 10cm
Color: Black
Fixing points: 5
Width: 3"
Mounting: Carabiners attached to eyebolts.
Homologation: SFI 16.1